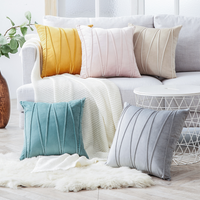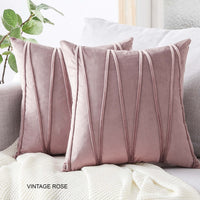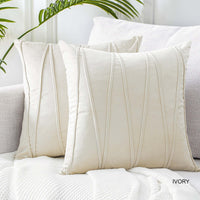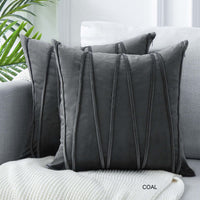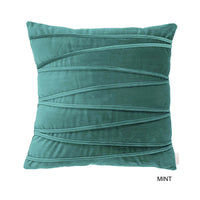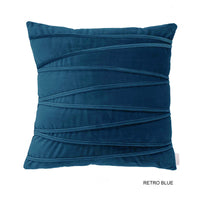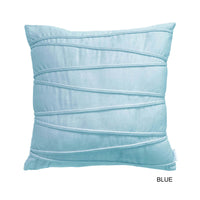 TOLKA - KOMME DECOR SQUARE CUSHION WITH FILL
A stylish velour cushion warms and brightens up any interiors with touches of trendy and contemporary colours. Embellished with criss cross pipings for a subtle textural effect.
Concealed zip opening.
FABRICATION
100% Polyester Velour Cover
100% Polyester Fill
CARE TIPS
To maintain the shape & beautiful texture, remove the cover to hand wash cold. Wash separately from light/dark colours. Use delicate detergent. Do no bleach. Do not soak. Hang to dry.
SIZE GUIDE